Beaufox Lace Front Wigs Peruvian Loose Wave Human Hair Wigs Virgin Hair Extensions 150% Density
4
stars, based on
43
reviews
Price:
$135.11$60.80 / piece
Color
Stretched Length

8inches
10inches
12inches
14inches
16inches
18inches
20inches
22inches
24inches

ITEM SPECIFICS

DESCRIPTION

REVIEW
Item specifics
Human Hair Type:
Peruvian Hair
Material Grade:
Virgin Hair
Suitable Dying Colors:
All Colors
Base Material:
Swiss Lace
Color of Lace:
Medium Brown
Made Method:
Half Machine Made & Half Hand Tied
Product Features
Hair Item: Beaufox Loose Wave Lace Front Wigs 9 A Grade Peruvian human hair
Materail: 100% Virgin Human Hair,Virgin Peruvian Loose Wave Hair Weaves,Can be Dyed and lroned by your favor
Hair Color: Jet Black/Natural Black/Dark Brown/Light Brown
Hair Grade: Virgin Hair,9 A Grade,Malaysian Virgin Hair,Medium Luster,Bleach/Dye Friendly
Hair Length: 8 inches-24 inches is available,Very Soft,Health and thick
Hair Weight: 172-280 g

Texture: Body Wave Lace Front Wigs,Natural Hair online,soft,Comb Easily,Minimal Shedding,No Tangling
Arrival time:Normal 2-6 working days can be arrived, delivered by DHL / FEDEX.
Shipping&Returns&Services
Shipping:Your goods will be shipped with in 24-48 hours,we know you are enger to get it,3-5 working day to arrive,click shipment for details
Return:If you are not completely satisfied with your purchase for any reason, you can exchange an eligible item for a different item in 15 days ,free return on 30 days,provided you follow the proper return procedure and eligibility guidelines.
Services:Any questions can be answered within 24 hours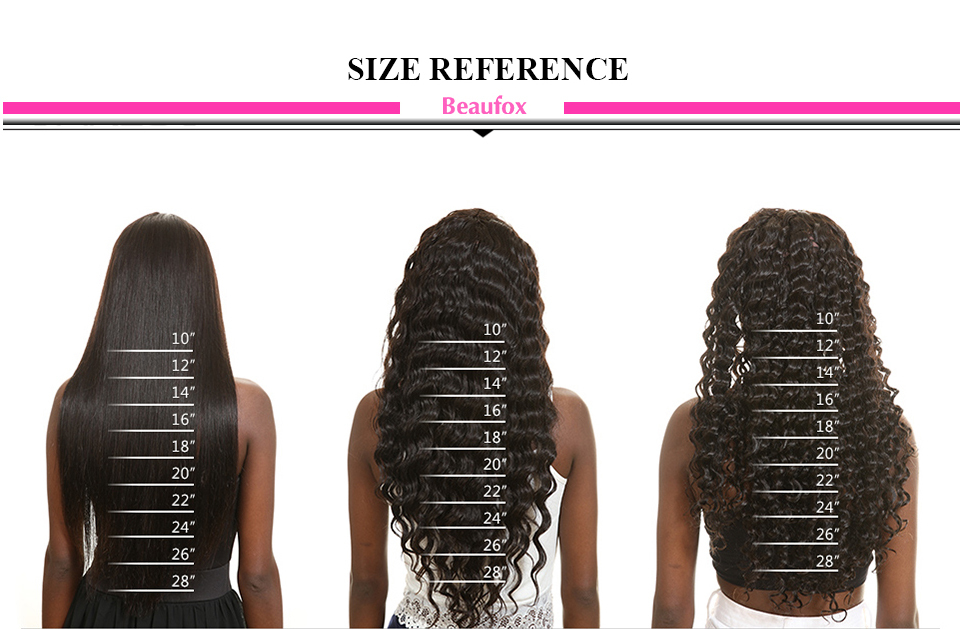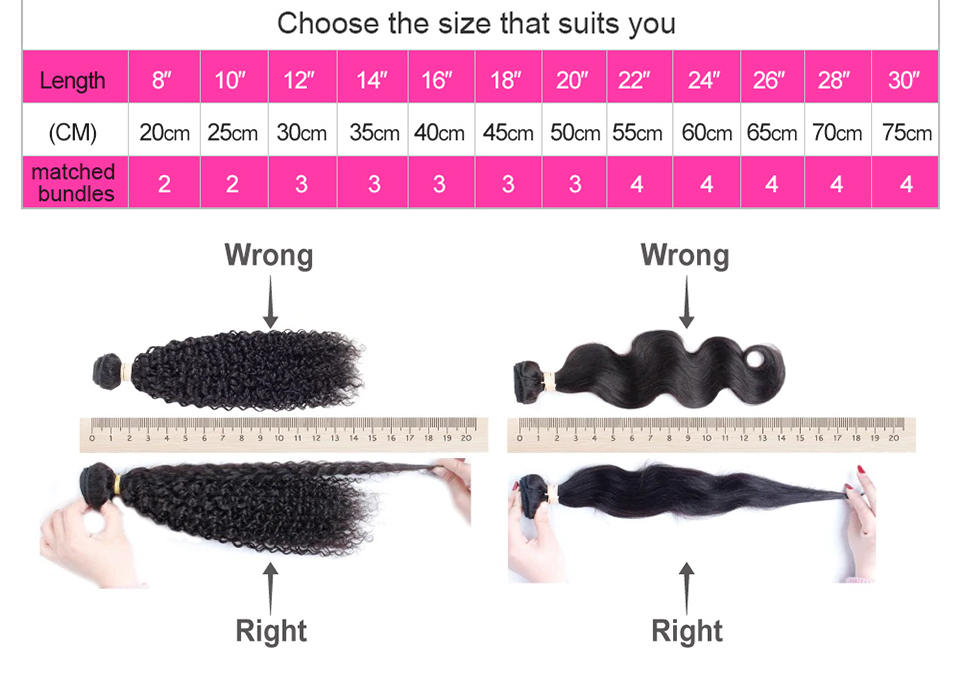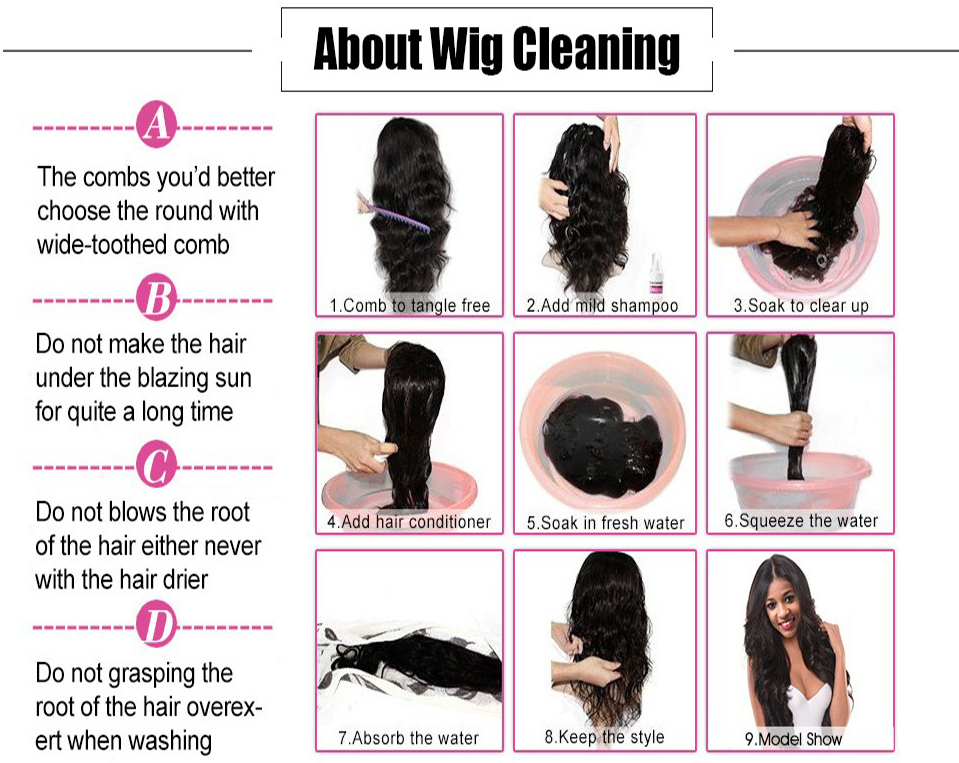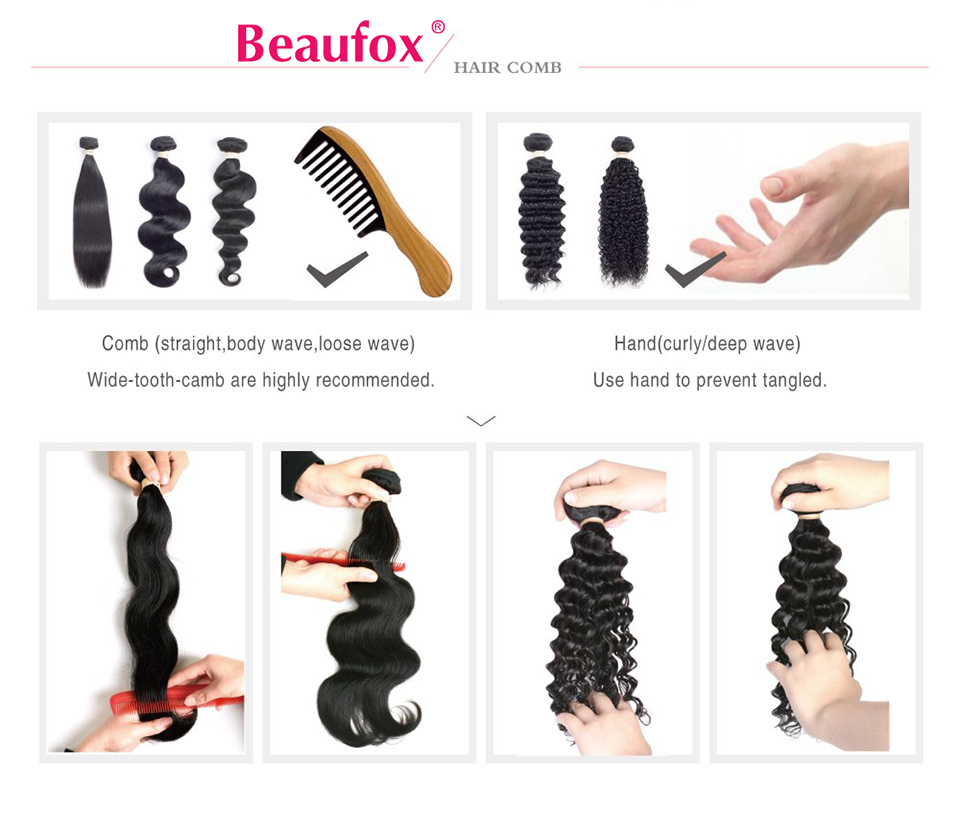 FAQ
Q1: How to get 150% density human hair lace front wigs?
A1:It was 150% density, but after washing and letting it dry, it seems fuller.
Q2: Does the lace front wigs hairline look natural?
A2: Yes, if you know how to care for and trim in a way it will not snag lace. Plus, you have to comb hair when it's wet. Not dry.
Q3: Is this lace front wigs fully laced?
A3: Front laced wig with two combs on each side and adjustable straps in the back.
Q4:Could this lace front wigs be plucked so that it wouldn't be so full in the front?
A4::We have already lightly pre plucked which fit most of our customers, and there is no customer told us that there are full in front, hope our pre plucked is enough for you. If you still feel this lace front wigs is full in front, of course you could plucked it by yourself, but please be gentle when do it to in order to protect the lace frontal
ByPaula ConradWednesday, 24 April 2019
ByLilly AndersonThursday, 18 April 2019
ByLaquita ColeThursday, 18 April 2019
Haven't put on or played with but super soft and came super fast no shedding yet
Bysheila wenThursday, 14 March 2019
Looks and feels amazing .. definitely will be ordering again. Shipping was fast.
ByKim kWednesday, 06 March 2019
communication with the seller was AMAZING, hair arrive in 3-5 days, and i have no shedding and no bad smell it kinda smells like a hair salon i love it the curls are nice and the hair is soft and thicker then i expected! i'll post an update in a month to tell you how the hair held up but right now i am SATISFIED
ByArianna SmithMonday, 04 February 2019
The hair came out really good and I have been using this hair for three weeks now and i have not seen anything wrong with it. Its full, The hair doesnt shed at all. Make sure you use the correct brush. The hair is very soft & easy going. My mom & sister purchased the same hair different length. Thats how good it is. I didnt get to take many pics of the hair because Im always on the go, but I will post more soon! The seller was the best they told me how to take care of the hair and what not to use on it. I would totally recommend this.
ByTamara AcfalleMonday, 04 February 2019
WOW All i can say is wow I absolutely loveeee this hair like omg For one it came in 3days The customer service was superb This hair feels amazing It's soooo full but not wiggy full it's just right! The hair is soft and i love the way it waves curls. Definitely better than my last wig! I am officially a loyal customer now
Bychynna braceySaturday, 02 February 2019
ByAlyssia BrinnerThursday, 31 January 2019
I ve had this wig for a while now and I m so happy that I ordered this wig. The hair is so nice, soft and thick. It straightens very well and holds curls nicely. The seller is extremely nice. He kept in contact and communicated everything about the wig. I never really write reviews but I really love this wig. I will be ordering again very soon
ByIndia MitchellTuesday, 29 January 2019
The shipping was very quick. I love the quality of the hair.
ByTracey WarrenTuesday, 29 January 2019
ByHelena SorsorTuesday, 08 January 2019
ByTylin RayysSunday, 06 January 2019
ByJaeisha ConwaySunday, 06 January 2019
Bydesiree WoffordSaturday, 05 January 2019
The hair is beautiful I love it
Byangella pigaSaturday, 05 January 2019
Good quality, soft hair. All of the details from the seller were correct!
ByWhitney ChappellSaturday, 05 January 2019
Search engine
Use this form to find things you need on this site